Harvey Nash Wins Three Coveted IT Awards in Vietnam
May 11, 2012
One of the many rewards of working for a global company is witnessing the success of our teams across the world. I am doubly excited about the three Sao Khue Awards recently given to our Harvey Nash Vietnam offices because I have seen firsthand the tremendous technical brilliance, pride of work, commitment to excellence and camaraderie that define our Vietnam offices and colleagues.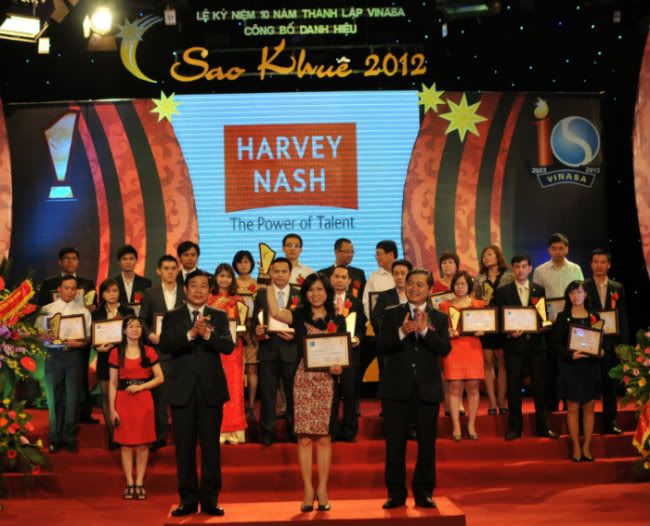 For the last five years, Harvey Nash Vietnam has been the recipient of several Sao Khue Awards, which recognize exceptional contributions to the development of the Vietnamese IT and software industry. This year Harvey Nash was honored for its work in Software Development and Outsourcing Services, Business Process Outsourcing (BPO) and the "Silk People Suite," which is a Harvey Nash payroll management software package created for the Vietnamese market.
While these awards are not easy to come by, they have become an annual milestone that reminds us of how quickly and how purposefully our Harvey Nash Vietnam operations have grown.
So first, I want to offer a big "congratulations" to my talented, dedicated and deserving colleagues in Vietnam. Secondly, I want to invite my readers to learn more about these coveted awards. Discover what makes Harvey Nash Vietnam award-worthy year in and year out, and you'll learn what it takes to build a world-class IT outsourcing operation.